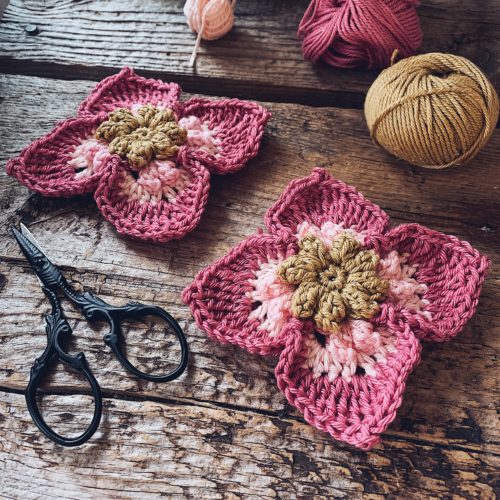 Hi, and welcome to our pattern page where you'll find a lovely selection of designs ranging from sweet little flower appliqués to large cozy blankets; that will keep you warm both during and after the make. 
A little something for every occasion and timeframe.
Happy looking and lots of hooking!
xxx
Tess
The Tiny Tie Knots are a quick and fun make that is perfect for this upcoming easter! Made as one single piece; this is a sure winner. 
Happy hooking!
The 4 U Flower is a super quick make that is perfect for decreasing your ever growing yarn stash!
We wish you a lovely maker-me-time. 
The Pretty Poinsettia Ornament is a super quick add on pattern to the original flower!
Whilst using nothing but half double crochetsyocu can transform your Pretty Poinsettias into these oh so sweet hanging ornaments to make your Christmas tree Scandinavian chic in no time.
Happy hooking!
Christmas is coming and so is this smoking hot new pattern and tutorial form us at SistersInStitch.
Whilst using nothing but slip stitches Tess guides you to how to turn 2 Pretty Poinsettias into this stunning bauble ornament that will make your Christmas tree oh so Scandinavian chic.
Merry Early Christmas.
Whilst using nothing but basic crochet stitches you create this small but stunning accessory that will make your table setting both personal and Scandinavian chic.
After finishing your Pretty Poinsettia flower you can now turn them into  into these gorgeous napkin rings that can, as a bonus, be easily adapted to become curtain holders too!
Win win!
Learn how to crochet the oh so Pretty Poinsettia flower with this step by step video tutorial designed and brought to you by our very own Tess (Therese Eghult) from us at SistersInStitch.
It's a beautiful floral pattern that can be used by you to create many different Christmas decorations for some which we have a complementary tutorial for coming up! 
Whether you're a beginner or more advanced crocheter; we hope you'll like it and have a really good time.
When it's your bffs birthday and you have no idea what to get her with super short notice?! Let us present to you; the luxurious Oh-Kay Coaster.
Designed by Tess (Therese Eghult) the night before Kay's birthday; this super simple yet gorgeous coasters quickly came to be. 
Made with mini alpaca yarn and super kid mohair silk these are absolutely amazing to the touch and eye; perfect as gifts and home decor.
This is the official Granny Square from SistersInStitch created especially for Granny Square Day 2019 – together Kay and Tess have done one rnd each which is why this square is called "What Were You Thinking"??
Two designers but just one design, couldn't get more exciting than that!
This is a Youtube exclusive so head on over there to catch the tutorial. 
Work your complimentary squares up in solid colors or change round by round; simply play around and have fun with it. 
This simple classic granny square pattern is the perfect match for your The After Effect Goes Granny Square:s and makes it easy for you to turning them into larger projects such as blankets, bags and pillows. 
The After Effect Pillow designed by Therese Eghult came to as a scrap yarn project inspired by The Butterfly Effect CAL 2019. This matching pillow will help to de-stash yarns you may have left from making your beautiful blanket. 
This pattern is highly adaptable so you can make as big pillow as you want to.
And as usual; we have hooked you up with rnd-by-rnd pictures, video tutorials and crochet charts for every step of the way. 
The Butterfly Effect is a gorgeous squared blanket designed by Kela Ahnhem for SistersInStitch and hosted together with Yarn and Colors. 
The stitches being used is pretty much the standard kind, what differs is the placements off them. 
With the help of rnd-by-rnd pictures, video tutorials, our forum and crochet charts for every part; we encourage everyone to give it a go. We will be there to answer your questions and show how to. 
The Loopy Little Flower was Tess first contribution to the lovely initiative #365daysofcrochetflowers by Emily from @theloopystitch and her new gathering account; @thecrochethookup.
With it being simply 3 little lovely rounds it makes for a quick and fun introduction on how to create 3D flowers.
This is the beautiful flower number 112 of the #365daysofcrochetflowers blooming on Instagram. It's designed by Tess (Therese Eghult) for SistersInStitch and was an instant hit with over 6000 unique downloads on Ravelry alone since May 2018 (statistics from December 2019).
Worked up in only 7 rounds it's a fun and beautiful addition to any floral collection.
A stunning and simple crochet flower pattern designed by Kela Ahnhem for SistersInStitch. It's all worked up in only 5 rounds with extra patterns and instructions for several different uses such as a: 
Bookmark
Penholder
Wall Hanger
Jar Cover
Shawl Brooch
Wall Hanging
The Wallicorn is a darling little make completely made out of yarn. No other things necessary; no hoops nor loops and no stuffing. Just some yarn and a hook.
Perfect for any unicorn lover out there to place in your crafty corner, or in your kids room. Or both. 😉
Designed by Therese Eghult.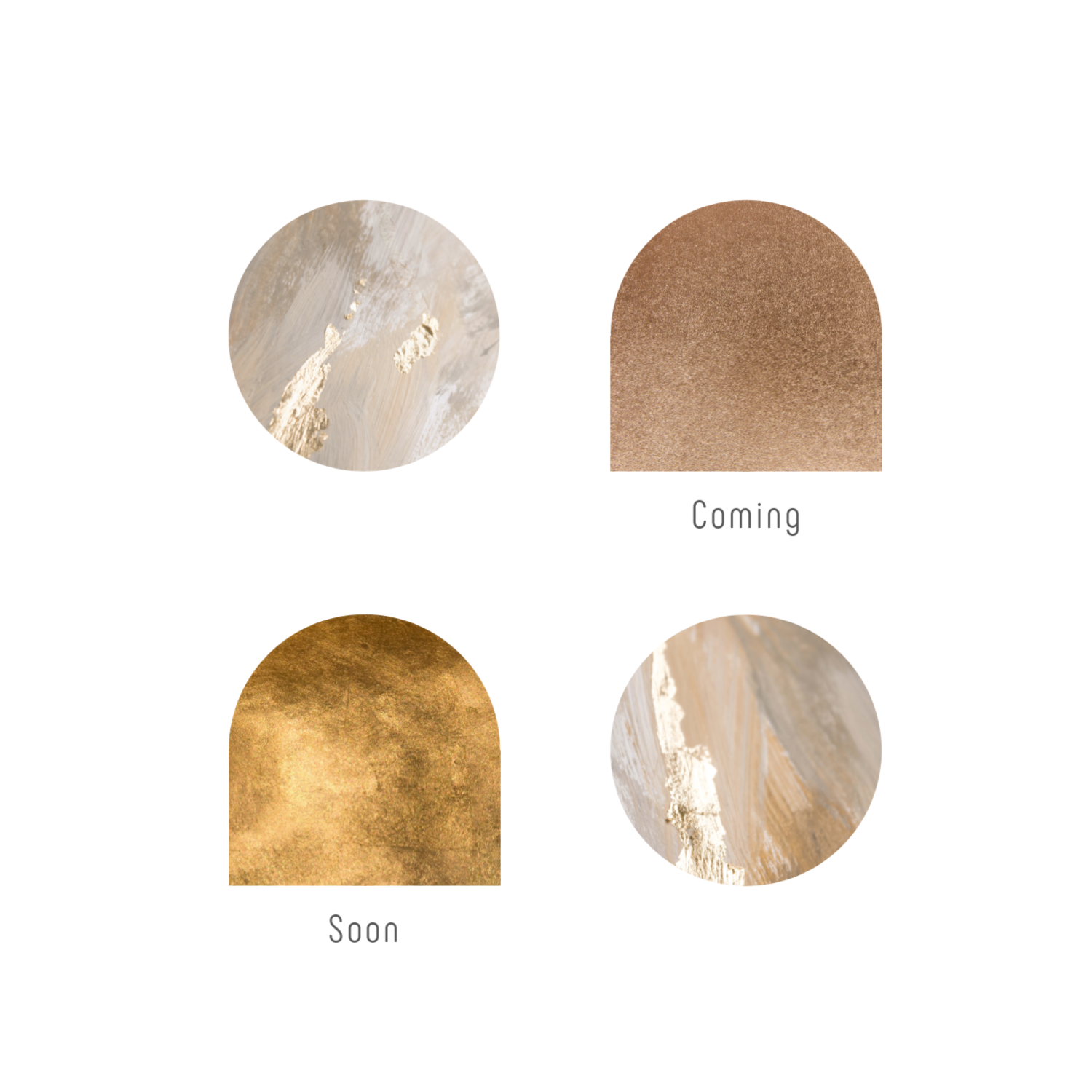 Aside from our collaborations you can also find my individual designs over at Ravelry. 
#SistersInStitch #WeAreAllSistersInStitch
© 2020 Ahnhem Eghult AB Limited