A Mini-CAL by SistersInStitch
"From deep within the soul and somewhere in the heart, there was the tiniest of rumbles and a million tiny sparks. Turning nothing into something this was only just the start, and when it was all finished it split up into ten different parts." 
The Butterfly Effect Legend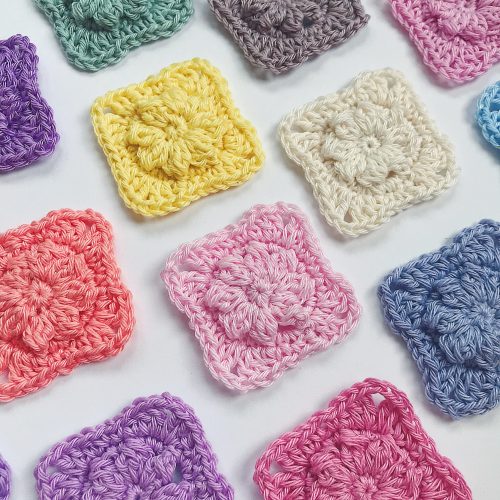 Inspired by The Butterfly Effect CAL 2019; we have created this matching pillow that will help to de-stash yarns you may have left from making your beautiful blanket. The pattern will be released as a free mini-CAL here on our homepage at www.SistersInStitch.com 
This pattern is highly adaptable so feel free to make a bigger pillow if you want to.
Do you wish to know more about what a CAL actually is? Check out our blog post about it here!
The After Effect is a lovely scrap yarn pillow designed by Therese Eghult for SistersInStitch. Divided into 3 parts, it will run for as many weeks; starting on May the 9th and ending on the 23rd 2019. Once the mini-CAL is completed, the pattern will remain as a regular pattern so if you can't join right now; you can always choose to crochet the pillow later. 
The free pattern, crochet charts and video tutorials will be released every Thursday with start at the 9th of May at 11:00 (CET). 
It is a simplified take on The Butterfly Effect Blanket. For this pattern you will have to know how to make a:
chain stitch
slip stitch
single crochet
double crochet
treble crochet
cluster 
With the help of pictures, video tutorials and crochet charts for every part; we encourage everyone to give it a go. We will be there to answer your questions and show you how. 
We want you to enjoy this process and we will do our best to make sure that any questions you might have get answered as soon as possible. The easiest way for you to make contact is through our contact form.
In the unlikely event that there are errors in the pattern we will work as quickly as possible to fix it, update the pattern file and inform you.
The pattern is written in US-terms.
We are working on providing the following translations:
We would love to add more languages. If you are interested in helping out with a translation; please contact us here on our contact form. 
A list of things we have used:
All you really need to make this pillow is (as stated above) some scrap yarn, a hook that goes with it, a pillow insert (40×40 cm) and then scissors and a needle to work away the ends.
The original pillow was designed with the leftover Must-have yarns from the BE Future colorway and we used approximately 200 gram divided as followed:
Color A – White (001) – 30 gram
Color B – Purple Bordeaux (050) – 15 gram
Color C – Orchid (052) – 35 gram
Color D – Soft Grey (095) – 15 gram
Color E – Larimar (062) – 30 gram
Color F – Denim (061) – 45 gram
Color G – Violet (053) – 30 gram