Let me start by saying that I LOVE Christmas. I love everything about it; the lights, the music, the anticipation, the gifts, the ornaments. Having warm chocolate in front of a fireplace whilst writing cards and adding that final touch; the golden wax seal that makes the entire house smell… ..burnt and smokey?! Oh well, it's still a scent that is so much part of that special Christmas feeling that it's nevertheless a most for me.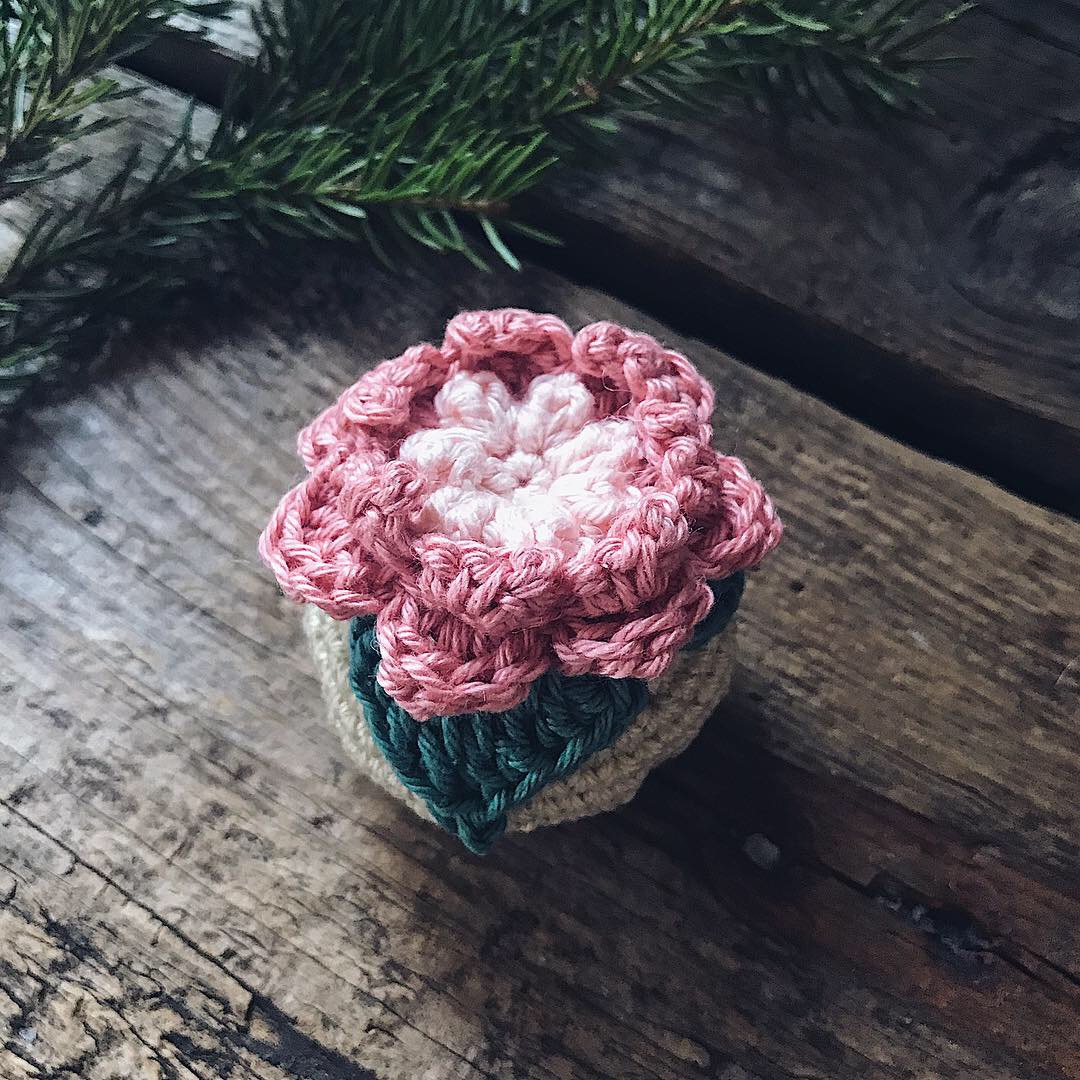 Our front porch pillars was gonna be all wrapped up in spruce with rustic thin ropes and red velvet ribbons. Along side the door; I envisioned three different sized homemade wreaths that we had done out of our feathery reeds that we usually pick by the shore, giving the decor a rustic feel with an archipelago touch.
The most amazing scents was gonna fill our house from the oranges I was to decorate with carnations and hang in our windows, the fireplace would be burning with birch wood, and our dreamy Christmas tree would bring that final loving touch. You know; the one  perfect tree that we already had found and marked earlier this fall. 
This holiday was gonna be kept simple and stress free; buying only a few little gifts mostly on the Christmas market and online, writing and sending out the cards in the early days of the month (not saving them until the very last minute as usual), and only use the decorations that we have since before along with my newly crocheted ornaments for my "all crochet Christmas tree". 
The most Christmassy Christmas in years seemed so doable, but as you might have guessed by now; didn't happen.
Our Christmas this year...
…has definitely not been a catastrophe. It was just the fact that life happened and changed our plans as well as priorities for most of the things on my dreamy list.
We have stars and candle lights in every window.

The huuuge Santa Clause Calendar is hanging on our rustic ladder that I love so much.

I managed to make a few new ornaments including my new design and pattern release; the Blooming Bauble. I'm so proud and happy about having made that one this year. It truly would have fitted perfectly in our tree (read more further down)..

We have baked and decorated gingerbreads together with candle lights, mulled and laughter!

I opted for some bunted cards instead of individuals and chose to place my time on the writing and illustrations I always do. Unfortunately, I managed to burn my finger tip quite severely on the melted sealing wax and had to stand with my finger in cold water for what felt like forever.. Never be cheap on wax, when it becomes too short – just switch to a new bar please! Lesson learned. 😉

All gifts were bought early on and were all wrapped by us three together (little L was luckily sleeping). Little E has become so good with the scissor and loved every second! Yes we did have to rewrite and switch all the tags as the first ones kept falling off the wrapping paper but they all look amazing now.

The Christmas tree has been taken in and have a new stunning crocheted tree topper, but that's as far as we came with it.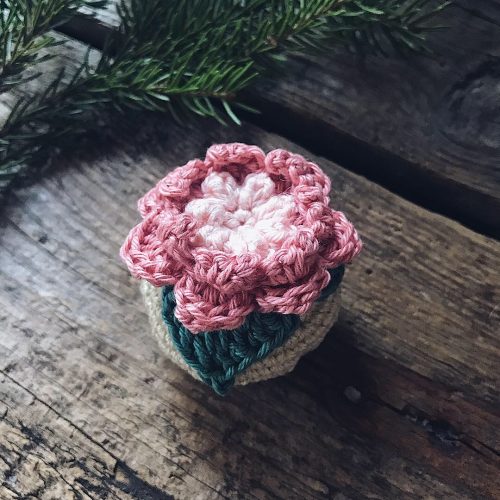 So the reality of things are that we have done some things, but not others
The outside lights all came up but we didn't find the time nor the energy for wrapping our pillars. And the reed wreaths for our front porch were actually made but we forgot to place them under a roof. It started to rain during the night and when the morning came; they were all just a messy mess..
Except from the Santa Clause Calendar and a few candle holders; there is not much Christmas decor up at all. Little L learned how to walk – and reaches all now so instead of saying "no" every fifth minute; we decided to keep it simple and toddler friendly.'
I had hopes to make the oranges, I even managed to buy everything for them, but I never came about to… We haven't even changed our kitchen towels for our Christmassy ones.
And lastly, about that tree. We were so going to do it and everything is prepared and ready to go, but time slipped away. Tomorrow is the last day before we head down to Skåne (south of Sweden). So needless to say, instead of decorating a tree no one will be here to enjoy for more than a day – we decided to skip it. Just like that.
Of course I'm a bit sad that I didn't get to create the tree I have looked forward to do all of December. And it was only for my sake that we took the tree in the first place, but you know what? I'm absolutely fine with it. 
It must have to do with some personal growth or something cause I would have been so disappointed any other year. 
This holiday means the world to me, as you can tell by the most Christmassy Christmas I had planned for, but something has changed without me even noticing it. It just snook up.
I truly feel that don't need to do all those things to feel it being the most magical and merry Christmas. I will spend a magical week together with people I love the most and I promise that they will have a beautiful tree, a decorated house and lots and lots of food. Little E will get to ride horses as much as she want's and I'm so excited to see those tindering eyes of hers when she does.
And yes I will bring my three crocheted birds to be gifted on Christmas eve to the little trio. However, I have a feeling that it's mostly the parents that will like them the most.. Or to be absolutely truthful; it's probably me..
I've learned from my mother
By sharing this I wish to inspire you to be kind to yourself and to encourage you to please let go of some of that stress I know almost all of us are carrying. It's easy to get swept away in overwhelming feelings of things not turning out as planned or wished for. It's okay, and it's also okay to be a bit sad about it. 
The most important thing is to identify and prioritise the things that matters the most to YOU and then try to get someone to help out rather than you trying to do it all by yourself. 
One thing that really got to me was something my mom said that very first Christmas we spent at my house. She said that it was such a wonderful thing to actually sit down with everyone else; watching the Christmas show together. All other years she had spent out in the kitchen preparing the dinner… 
The one thing we remember the most is the time we spend together.
Merry Christmas!
xxx,
Tess